The Tuxerhof
Your home from home in the Zillertal Valley
Wherever you look, the Tuxerhof is full of those little details that make the difference. Your hosts, the Schneeberger family, take great time and effort when it comes to decorating the hotel and its grounds to make sure that guests feel right at home from the moment they arrive.
Foodies will love the culinary creations whipped up by our team of chefs, while those who like to relax on holiday can enjoy a sizzling sauna session in our spa before settling down for a good night's sleep in one of our cosy rooms and suites. Don't forget that our four-star superior hotel enjoys a four-star superior location in one of the most beautiful parts of the Zillertal Valley, at the foot of the glistening Hintertux Glacier.
Hotel history
Welcoming guests since 1930
We are very proud of our hotel's long history. The Tuxerhof has now been in the same family for four generations.
1930 - Tuxerhof opens with four double rooms
1951 - capacity increased to 25 beds
1964 - further expansion to 50 beds
1984 - construction of garage and pool
2004 - new 2200m² spa area opened
2015: HimmelREICH spa on 4th floor opened
2018 - new lobby, foyer, bar, lounge and infinity pool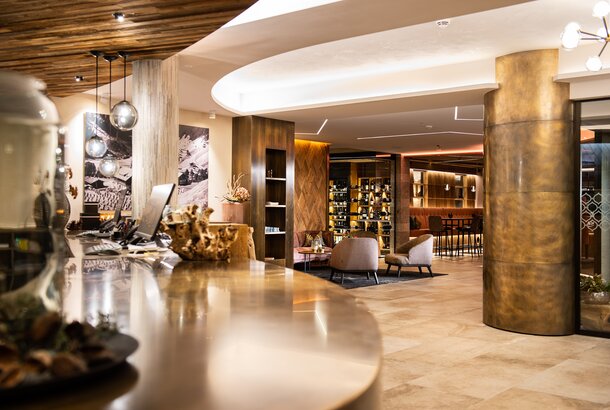 Our philosophy
Total relaxation
Holidays are designed first and foremost for one thing: total relaxation. A little bit of quality time out every now and then is essential in order to handle the challenges of everyday life. That is why here at the Tuxerhof we strive to give all our guests a holiday which leaves them energised, inspired and ready for anything.
Key elements of this philosophy are our approach to service and genuinely friendly welcome.
We are convinced that this warm, welcoming and friendly atmosphere combined with a huge range of activities in the Zillertal Valley give visitors to our hotel the best opportunity to relax and make the most of their stay in the Austrian Tyrol.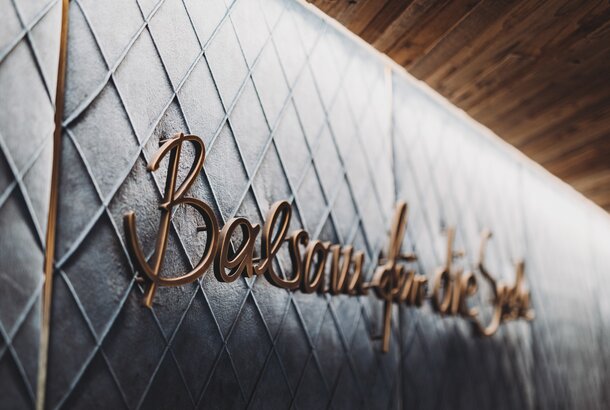 Favourite places
Time out at our 4*S hotel
Some of our favourite places in the hotel:
HimmelREICH with reading area, puzzle table and more
Alpine garden – peaceful and idyllic
Yoga room with fantastic views
Sun terrace for relaxing evenings
Infinity pool: sunset relaxation on the roof
Bar & lounge with open fire and chess board
Spa – 2200m² with 6 themed saunas, 4 quiet areas, indoor pool and more
Get to know the Tuxerhof
The Tuxerhof is your home from home in the mountains. A place to escape the hustle and bustle of daily life and simply get away from it all.
Scroll down to check out some of the spots in our hotel where you can sit down, relax and forget about the world around you.
Hosts & team
Meet the Schneeberger family!
The Tuxerhof has been run by the Schneeberger family for four generations. Building on the hard work of their parents, grandparents and great-grandparents, the current owners take pride in a long tradition of welcoming guests to the beautiful Zillertal Valley.
Awards
given to the 4*S Tuxerhof
The Tuxerhof has received the Travellers' Choice Award in the following categories:
1st place, Top Hotel, Austria
1st place, Hotels with the Best Service, Austria
2nd place, Top Hotel, Europe
5th place, Top Hotel, World
We are especially proud to have been ranked in the top five hotels worldwide. This incredible result is down to the hard work and dedication of every single person here at the Tuxerhof. Congratulations to the whole team!
The 1,898 reviews of the Tuxerhof achieved an incredible 100% positive rating and six out of six suns!
Spa & beauty are a core part of our philosohy here at the Tuxerhof. Guests can look forward to the very highest standards thanks to our membership of the Tyrolean Spa Hotels, a regional association of accommodation providers specialising in spa & beauty facilities. Below you will find some of the criteria a hotel must fulfil in order to become a member:
small spa present for guests upon arrival
spa package in each room with bathrobe, spa bag and fluffy slippers
spa area with indoor pool, saunas and beauty facilities
bright gym area with modern fitness machines
wide range of sports and outdoor activities on at least five days a week
very well equipped chillout zones
healthy and hearty food with at least one healthy-eating option per day made using produce from the local region
We are a member of the Leading Spa Resorts, an assocation of hotels and accommodation providers specialising in luxurious spa treatments and premium relaxation services.
"Instead of squeezing in more rooms, we decided to give our visitors more space by creating the HimmelREICH Lounge, the Sunset Relaxpool and the foyer & bar area."
Welcome to the Tuxerhof!
Experience an unforgettable holiday in the Austrian Tyrol