Kuschel Suite
Elegant cosy suite in country style, quiet location to the east with morning sun and loggia.
Facilities
Cosy living room with large sofa and tiled stove
Luxurious bathroom with double washbasin
Walk-in shower and bathtub
Separate WC
Flatscreen TV
Radio
Minibar
You might also be interested in this...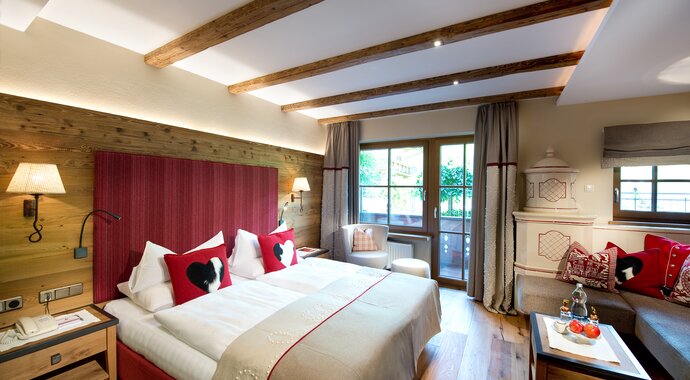 30 m² 2 Persons
Double room in Tyrolean style with spruce wood furniture, wrought iron and loden, 30m² for 2 persons
42 m² 2 - 3 Persons
New junior suite with charming design and lots of natural materials. 42m² for 2-3 persons.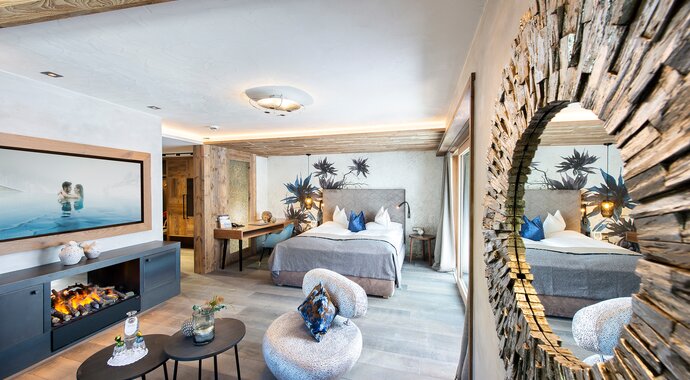 50 m² 2 Persons
Elegant and luxurious suite furnished in alpine style, 50m² for 2 persons